South Carolina medical malpractice cases can be some of the most difficult to prove and require a great deal of knowledge and resources. They can cover a large variety of abuses and mistakes ranging from nurse or doctor errors to nursing home neglect and abuse. Cases involving negligence of health care providers require an experienced and knowledgeable South Carolina medical malpractice lawyer who knows what it takes to build a successful medical malpractice case against healthcare provides to obtain you the best settlement and recovery for your case.
South Carolina Medical Malpractice, What Is It?
Medical malpractice means "doing that which the reasonably prudent health care provider or health care institution would not do or not doing that which the reasonably prudent health care provider or health care institution would do in the same or similar circumstances,"according to the South Carolina Legislature.
An act of medical malpractice is one where:
Doctor or healthcare professional owed a duty of care to the patient
Doctor or healthcare professional breached or failed on that duty of care
Breach or failure of duty caused injuries and/or harm to the patient
Patient sustained damages as a result
Negligence claims can arise from situations such as medical errors caused by doctors or nurses who were forced to work long hours by the hospital or healthcare institution, instances of poor communication by a healthcare professional, poor hygiene or sanitation practices leading to sepsis, inaccurate electronic healthcare records, surgical errors, lab errors, pharmacy errors, or lack of informed consent, just to name a few.
Not all mistakes will lead to a medical malpractice case in South Carolina. This is why it is necessary to consult with an experienced law firm, such as, Templeton, Mims and Ward. We have years of experience and can assist you to determine the next steps in your South Carolina medical malpractice lawsuit.
South Carolina Medical Malpractice Lawsuit, Who Is Liable?
It can be challenging to determine which party is liable for the malpractice as most patients are seen by multiple healthcare professionals over the course of treatment. In most negligence cases the claims can be brought against one or more of the following people:
The general physician who initially treated the patient
A medical specialist – i.e. cardiologist, neurologist, rheumatologist, surgeon, etc.
The medical firm that employees the responsible physician
The hospital where the surgery was performed
The medical clinic, medical center, or residential treatment facility
Attending nurses
Medical technicians
Pharmacist
Entities such as hospitals may be directly liable for their own negligence or indirectly accountable for the negligence of their staff including nurses, doctors, physician assistants, and technicians.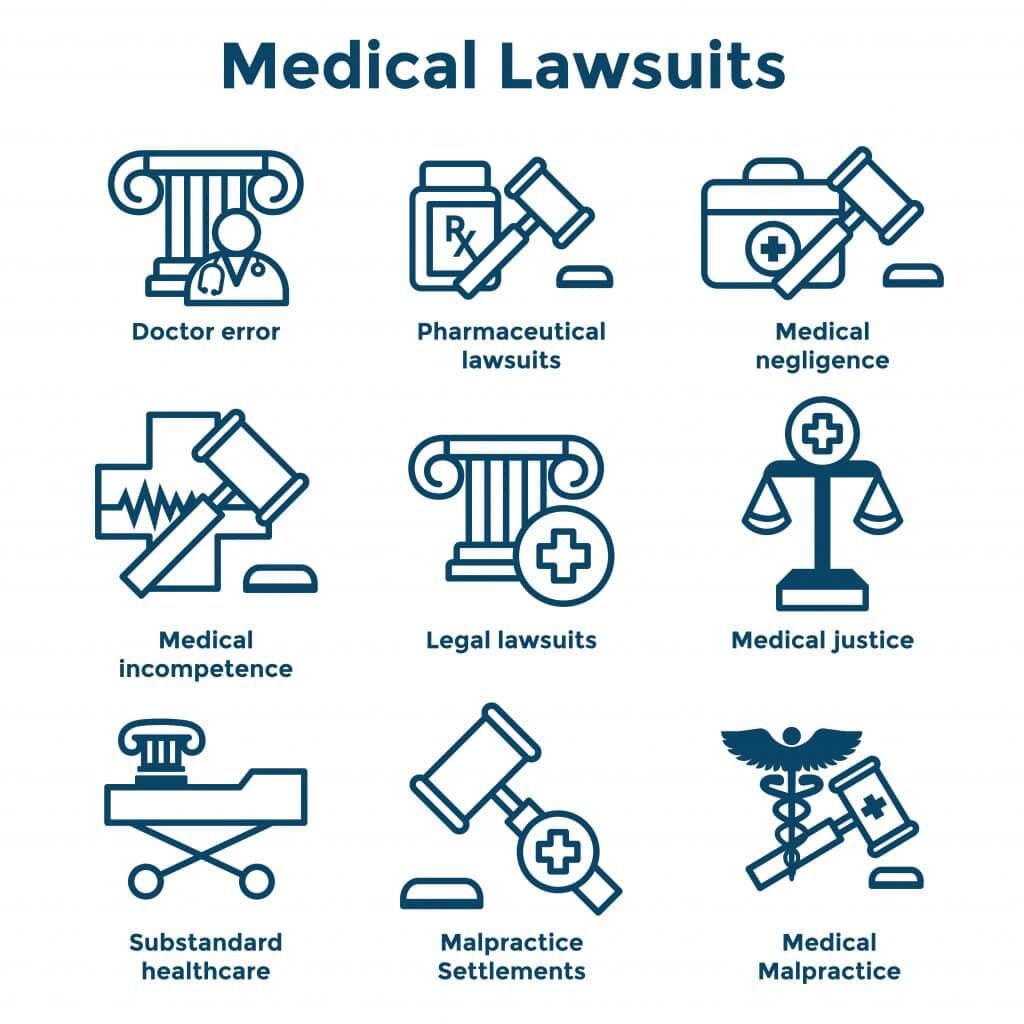 South Carolina Medical Malpractice Lawsuits, What Types Do We Handle?
At Templeton, Mims, and Ward, our South Carolina medical malpractice attorneys with the experts in the medical field to build strong, comprehensive cases for our clients against the individuals or institutions who caused them harm.
The mistakes made my nurses, doctors, surgeons, and other professionals in the medical field can have severe consequences. In a recent study, the third leading cause of death was medical mistakes.
Here are just a few of the areas of medical malpractice in which we have experience:
Diagnostic errors
Failure to diagnose or misdiagnosis
Failure to perform necessary tests
Emergency room errors
Hospital errors
Surgical errors
Medication errors
Birth injuries and trauma
Pharmacy or pharmacist errors
Veterans affairs errors
Implicit bias
We at, Templeton, Mims, and Ward, have years of experience and expertise and can assist you with making sense of this very complicated matter. We are always here to help you with your legal issues and affairs. Contact us at (843) 891-6100 or info@tmwlawsc.com to arrange a consultation today.
South Carolina Medical Malpractice Lawsuits, What Is The Value Of My Case?
Because many medical malpractice claims are the result of catastrophic injuries, it is difficult for any attorney or lawyer to tell you what a claim is worth. When mistakes are made by healthcare providers, the victims of the medical injury can find their lives changed forever. The injuries can be such that the victim may not be able to work, walk, or move in a normal fashion ever again. When children are the victims, the medical mistakes can affect them emotionally and physically for life. In certain extreme cases, medical errors can result in death, in which case your family might have grounds for a wrongful death lawsuit in South Carolina.
Experienced Charleston, South CarolinaMedical Malpractice Law Firm And Attorneys
As you can see, medical malpractice lawsuits can be very confusing and complicated. This is why it is imperative to seek the assistance of an experienced and knowledgeable law firm or attorney. We, at Templeton, Mims, and Ward, understand the emotional and financial burden of such cases can be extremely high. Doctors and hospitals will often hire entire teams of lawyers to defend their actions and mistakes. You need an experienced law firm that can handle such situations and cases. The offices of Templeton, Mims, and Ward are located in Summerville, South Carolina, but we represent clients throughout the Low Country, including Charleston County, Berkeley County, Dorchester County, Calhoun County, Colleton County, Beaufort County, Georgetown County, and Orangeburg County, including communities such as Charleston, Summerville, Daniel Island, Folly Beach, Mount Pleasant, Moncks Corner, Beaufort, Hannahan, Goose Creek, St. George, Walterboro, and North Charleston, SC. Contact us at (843) 891-6100 or info@tmwlawsc.com to set up your consultation today so we can help you obtain the compensation you need and deserve.