Unfortunately, when many employees are injured on the job, they do not know their rights to South Carolina workers' compensation. Many miss out on the opportunity to receive their compensation due to the complicated legal process which requires in-depth legal analysis and expertise in this field of law.
This is why it is imperative to understand the laws surrounding workmen's compensation and to work with law firms the likes of Templeton, Mims, and Ward who are experienced in handling these types of cases and can get you the best results. Below is a brief guide that can help you understand your workers' compensation rights in South Carolina.
Workers' Compensation In South Carolina, What Is It?
Simply put, the worker's compensation act allows injured employees to receive compensation for the injuries incurred on the job. The types of damages you can be compensated for are lost wages, medical bills, and expenses associated with rehabilitation. These laws are intended to protect employees who become injured or disabled at work with the employee receiving fixed monetary compensation as awards to eliminate litigation. If a family member is lost at work, that family has the right to receive compensation from the employer's workers' compensation insurance company.
A Work-Related Accident: Your Right To Recover Damages Incurred
If you are injured while on the job, the first things you should do are report the accident to your employer and then immediately see medical care. Once your employer is notified, they should inform their South Carolina workman's comp insurance provider regarding the accident. At this point, your employer's insurance company will ask for the associated medical bills and should compensate you for the injuries and costs. If the claims are denied by the insurance company, you should immediately contact an attorney experienced in South Carolina workers' compensation law to advice you of your rights and handle your case. We at, Templeton, Mims, and Ward, have years of experience in this area and are happy to arrange a consultation for such cases.
South Carolina Workers' Compensation Is A No-Fault System
In South Carolina your workman's comp is protected by the law. This means that during the assessment of your case the judges do not determine whether you are entitled to compensation or not, even if you are injured due to your own negligence. Also, if your employer is found negligent, this does not increase the value of your workers' compensation claim. This is known as a "No Fault System." You are entitled to compensation as long as you are injured at work, according to South Carolina workers' comp. With that said, you are not entitled to receive compensation if you are injured due to intoxication or if your claim is found to be fraudulent.
Disabilities And Permanent Injuries Have Fixed Compensation Amounts
There are some work-related injuries that can leave you with permanent injuries and disabilities so that you can no longer do what you used to do before your accident. According to workman's compensation laws in South Carolina, you are entitled to fixed compensation that comes in weeks of wages. For example, if you were to lose hearing from a work-related injury could receive up to two-thirds of your salary for eight weeks. Or if you were to lose an appendage during an accident at work, you could be awarded two-thirds of your weekly wages for thirty-five weeks.
In such cases it is of the utmost importance to use an attorney or law firm such as Templeton, Mims, and Ward who are experience in handling these types of cases and understand the legal process to help you with your work-related accident and the injuries incurred.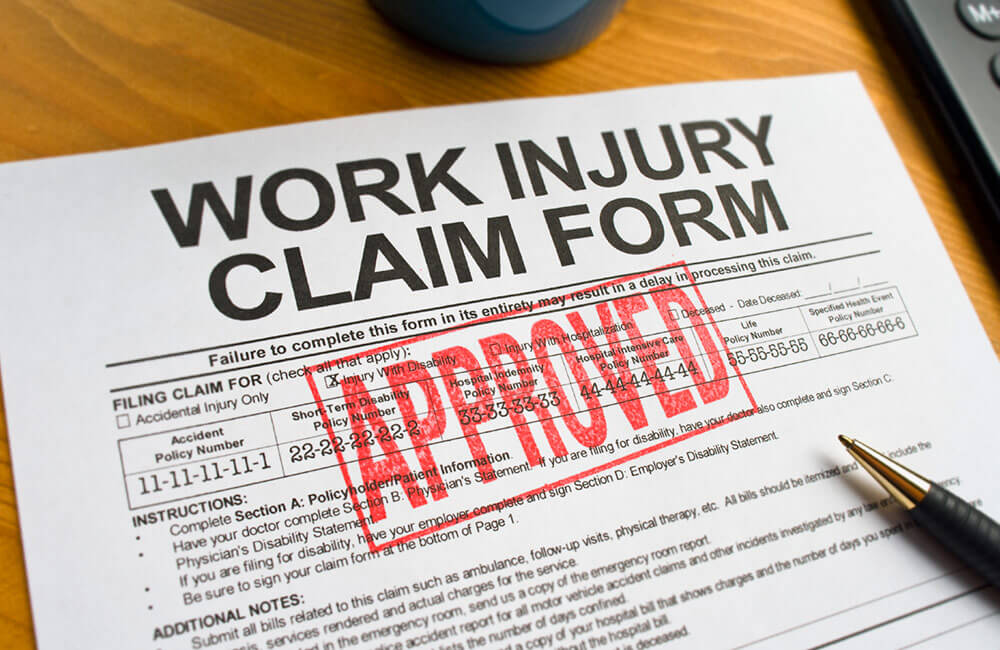 Insurance, Not Your Employer, Is Responsible For The Compensation Of Your Injuries
Your employer's workman's comp insurance company is responsible for paying you and the costs incurred due to your injury, and not your boss. So, you should never be afraid or hesitant to file a workers' compensation claim thinking that your employer will have to pay for the for the damage you suffered in your accident. That is all handled by their insurance company.
Not to worry, while your employer may a pay higher premium, unlike before the accident occurred, it is usually not too high compared to the costs of the injuries and damages incurred from your accident. If you find it challenging dealing with your employer's insurance company then it is best to contact an experienced attorney or law firm to advise you of your rights and handle your case. We at, Templeton, Mims, and Ward, have years of experience and expertise in workers' comp and many other areas of the law. We are always here to help you with your legal issues and matters. Contact us at (843) 891-6100 or info@tmwlawsc.com to arrange a consultation today.
Civil Action May Be Necessary Due To Third Party Negligence
Sometimes work-related accidents can occur from the negligence of a third party, and not the result of the negligence of an employer or a co-worker. An example would be if a third-party janitor or cleaning service were to leave a wet floor with no warning sign and you slip and fall due to the wet, slippery floor. In a case like this, you would have the right to pursue civil action against the cleaning company and to collect workers' compensation.
The law allows you to recover for physical pain, mental distress, financial expenses, and the loss of the enjoyment of life. Such cases are extremely complicated and require attorneys experienced in civil law suits. Templeton, Mims, and Ward are the ones to call in such cases.
Experienced Summerville Workers' Compensation Attorneys And Law Firm
As you can see, dealing with workers' compensation can be very confusing and complicated which is why you should see the assistance of an experienced and knowledgeable law firm or an attorney. We, at Templeton, Mims, and Ward, can assist you with this process and offer free consultations to help you understand your rights as an employee in cases where injuries have occurred and workman's comp is required. Our offices are located in Summerville, South Carolina, but we represent clients throughout the Low Country, including Charleston County, Berkeley County, Dorchester County, Calhoun County, Colleton County, Beaufort County, Georgetown County, and Orangeburg County, including communities such as Charleston, Summerville, Daniel Island, Folly Beach, Mount Pleasant, Moncks Corner, Beaufort, Hannahan, Goose Creek, St. George, Walterboro, and North Charleston, SC. Contact us at (843) 891-6100 or info@tmwlawsc.com for your free consultation today.