Reasons Why To Hire A South Carolina Injury Attorney For Your Case
You've been hurt in an accident and wonder if you need a South Carolina injury attorney to represent you and help you with your case. This may not seem like an urgent question while you are struggling to recover from your injuries, dealing with doctor's appointments, going to therapy, all while struggling to get back on your feet. However, the issue of having an experience attorney to handle your personal injury case is just as important as dealing with your physical issues
Insurance Companies Make Money Shortchanging You
All the major insurance companies, GEICO, Progressive, State Farm, and others advertise that they help people, but the only people they help are the ones who pay their insurance premiums. Never do you see an ad regarding an injured victim's insurance company that they are eager to compensate. The claim representative's job is to give you the least amount possible which is how his performance is judged as a professional.
Your Settlement Should Probably More Than You Think
Determining the value of a case can be very difficult at it is based on many factors. For example, with a slip and fall case you must convincingly prove negligence and fault on the part of the other party. Regarding medical malpractice, cases require expert testimonials which have to be factored into the cost of the case which can be a very large expense. Also you have to be able to prove you can use medical evidence to get a bigger settlement which includes preserving your right to money for future medical care regarding your injuries. You really need an experienced law professional, like those at Templeton, Mims, and Ward, to determine if your case has the potential to file for punitive damages which can take years of practice and experience to easily discern.
The Difficulty Of Making The Insurance Company Take You Seriously
If there is one thing that insurance companies hate, that is the risk of them losing lots of money. A skilled and experienced accident injury attorney can create risks for an insurance company, and can do so in two different ways. The first way they can create risk is with a settlement presentation that features evidence that can be proven at a trial. The second way an attorney can pose a risk by filing a lawsuit that means the insurance company will have to spend even more money. An ordinary person doesn't know what to prove or how to prove it under the rules of evidence. This means ordinary people aren't much of a threat to an insurance company which is why they need a South Carolina injury attorney to assist them in getting a larger settlement.
Not Knowing How To Negotiate With The Insurance Company
It is to the insurance company's benefit to make things difficult for you. You will have to deal with the frustration of trying to get an adjuster on the phone and getting low ball offers without legitimate justification just to name a few. This is a tactic that insurance companies use to frustrate the victims in hope that they will take a "let's just get it over with" stance and just settle taking the low ball offer given by the insurance company. To get the best results and settlement for your South Carolina injury lawsuit it will require an experience attorney or law firm like Templeton, Mims, and Ward. Contact us at (843) 891-6100 or info@tmwlawsc.com to set up a consultation at our Charleston County office located in Summerville, SC.
Handling Cases For Injured Children, Legal Options For Protection And Settlements
Representing a child in an injury lawsuit presents additional complications. For one, there is potentially more to lose as you have to properly prove your child's enhanced suffering as compared to an adult. Also, you have to establish the long-term implications of permanent injuries, as well as, protect the right to receive future medical care related to the accident or injury which occurred in South Carolina. Secondly, the court carefully protects children's settlements. Actually, most children's settlements require a hearing where one must present evidence to convince the judge to even allow a settlement. This alone should motivate you to seek an attorney or law firm, such as Templeton, Mims, and Ward, to set up a settlement that a judge will approve since it can be so difficult. Also, the courts severely restrict the options for handling the settlement money for a child. However, an experienced attorney or injury lawyer can often get more beneficial choices in managing the settlement money of your child.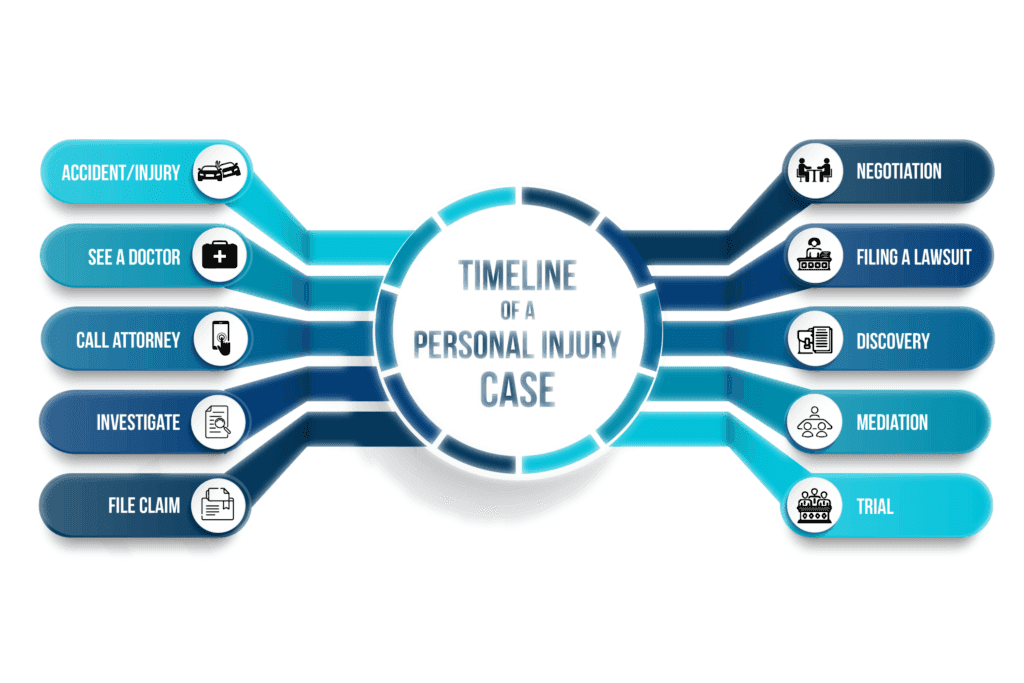 Templeton, Mims, And Ward Can Help You Get The Best Settlement For Your Injury Case
At Templeton, Mims, And Ward, we have help clients win what seems to be unwinnable cases, and get settlements that they could have never gotten on their own. The time and money you invest with us will help you ensure that you get the best results for your case. Our years of knowledge and experience with South Carolina injury law is sure to benefit your outcome. Contact us at (843) 891-6100 or info@tmwlawsc.com to set up a consultation with one of our attorneys today.